07/18/2011
TOBY KEITH'S WILD SHOT ADDED AT KROGER IN KENTUCKY
(NASHVILLE, Tenn.) Whiskey has deep roots in Kentucky and even plays a central role in Toby Keith's smash hit "Beer For My Horses," but it's Keith's new signature mezcal that's sweeping the states this summer.
Kentucky's 32 Kroger stores have added Toby Keith's Wild Shot Mezcal to their adult beverage offerings, with the official launch taking place Friday, July 15. Some locations couldn't wait, however, as demonstrated in the attached photo, which shows a prominent display for the new Toby-branded spirit
Kroger is just the latest retailer to embrace Keith's new venture. Wild Shot is already available in 22 states and the number is growing quickly for the just-launched brand. Additionally, Wild Shot is proudly served in all of Toby's I Love This Bar And Grill restaurants, which themselves are spreading like wild fire.
And Keith himself has been known to distribute a drop or two, making headlines at his recent Bluebird Café benefit, where in addition to performing he also served up shots to his fellow performers and audience members.
A premium Mezcal authentic down to the worm in the bottom of each bottle, the traditional Mexican cousin to tequila fits perfectly with themes running through many of Keith's songs including "Stays In Mexico," "Bullets In The Gun" and "Good To Go To Mexico."
Recently named Forbes' top earning country performer, Keith is already earning rave reviews for his Ford F-Series sponsored Locked & Loaded Tour, which opened June 30th to a sold-out crowd in Mt. Pleasant, Michigan. His new single "Made In America" is the fastest-rising release he's had in the last five years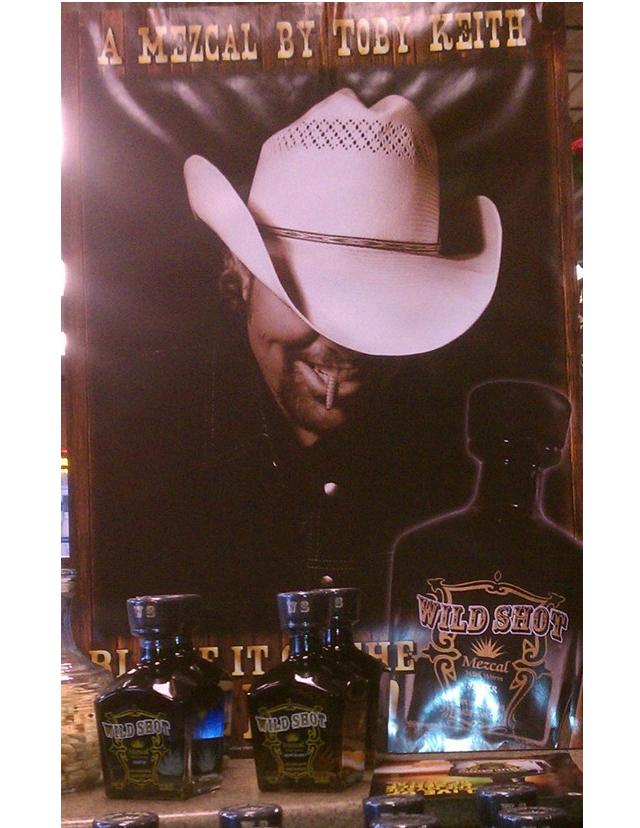 .